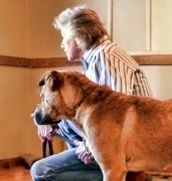 We offer a free telephone consultation.
Consultation: To discuss how much time and involvement would go into you and your dog, your dog's trainability and the type and level of training that is best suited for you and your dog.
This process usually takes about an hour and there is no charge or obligation whatsoever. All your questions will be answered. 
Call us today or use our contact form, for more information or to schedule a free consultation.